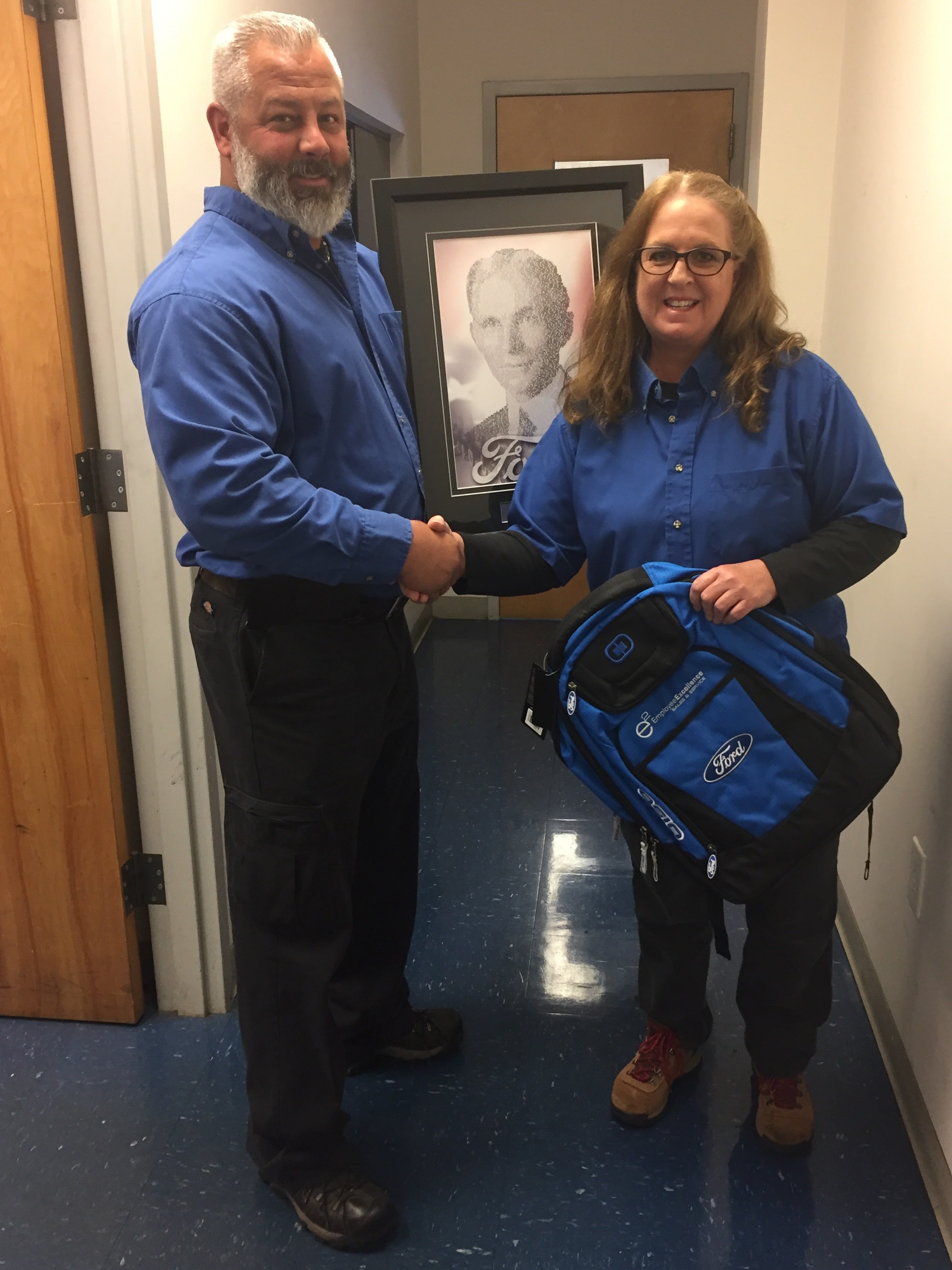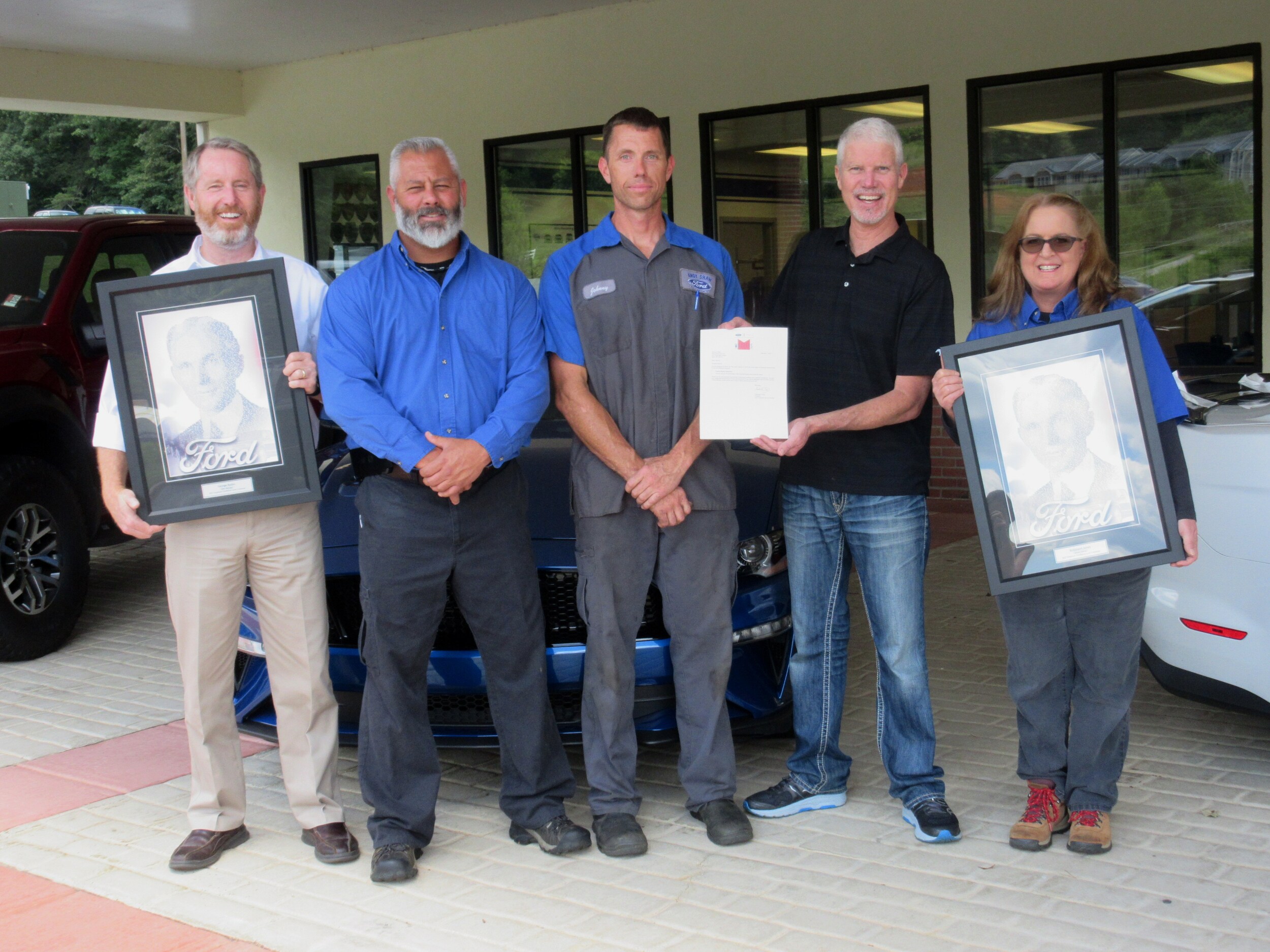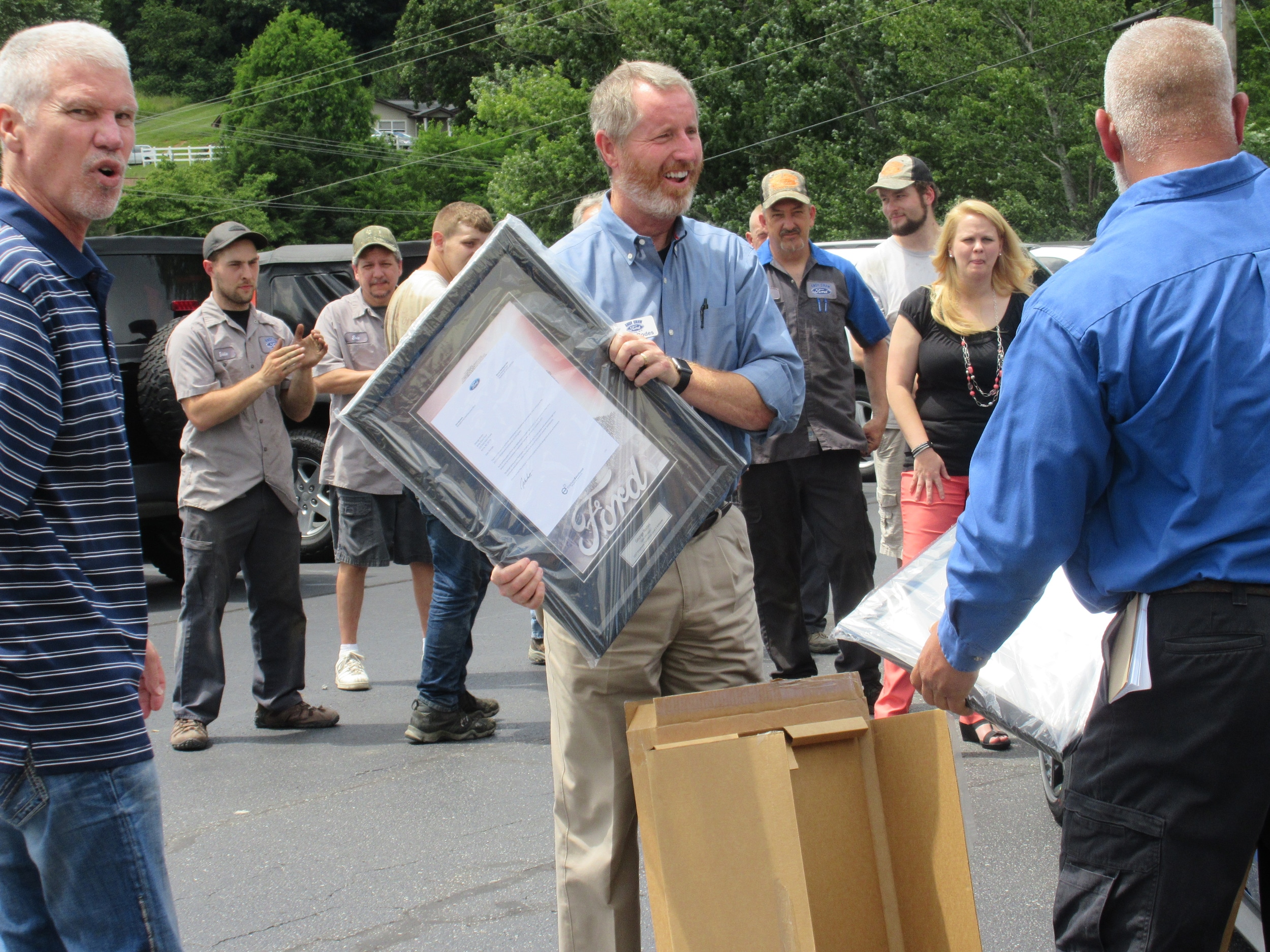 Andy Shaw Ford recognized Service Advisor, Bobbi Jones, Shop Foreman, Johnny Marr, and Sales Manager, Scott Rodes, for achieving Level 3 status in the 2017 Employee Excellence program. This award goes to select Ford employees who meet and surpass expectations in sales, service, and overall commitment to providing customers with the highest level of customer satisfaction.
Ford's description of the Employee Excellence award is as follows, "That excellence is clearly reflected in the satisfaction and loyalty of the customers you serve with the highest level of professionalism. You're helping to set Ford dealerships apart by every meaningful measure in delivering an experience that exceeds expectations, no matter where your customers interact with you."
Don't take our word for it; listen to what our customers have to say about these outstanding employees!
"I went on a trip and forgot to have my maintenance done before the trip! Luckily this shop was nearby to take care of everything. Bobbi helped me out in a pinch, she advised me on what she ultimately would recommend being completed at the time and with a no pressure sales approach as well. She got my maintenance taken care of quickly, and for a price I felt good about. Bobbi and all of the service staff at this dealership were amazing and I would definitely recommend them to anyone. Thanks guys!"
"My husband and I recently chose Andy Shaw Ford when purchasing a vehicle because we know it's a place you can trust. We had a great experience from start to finish and never felt any sales pressure. We worked with Scott Rodes, Brad Ledford, and Hollie Johnson and they were all very respectful and listened to our needs as customers. We are very happy with our new vehicle and highly recommend Andy Shaw Ford!"
Andy Shaw Ford is in Sylva, NC at 1231 East Main Street, across the street from Walmart. With new and used inventory, a service department, and collision center, Andy Shaw Ford is there for all your vehicles needs. We are proud to be a part of the Jackson County community and appreciate everyone's support. Stop by and congratulate Bobbi, Johnny, and Scott on their Employee Excellence achievements.