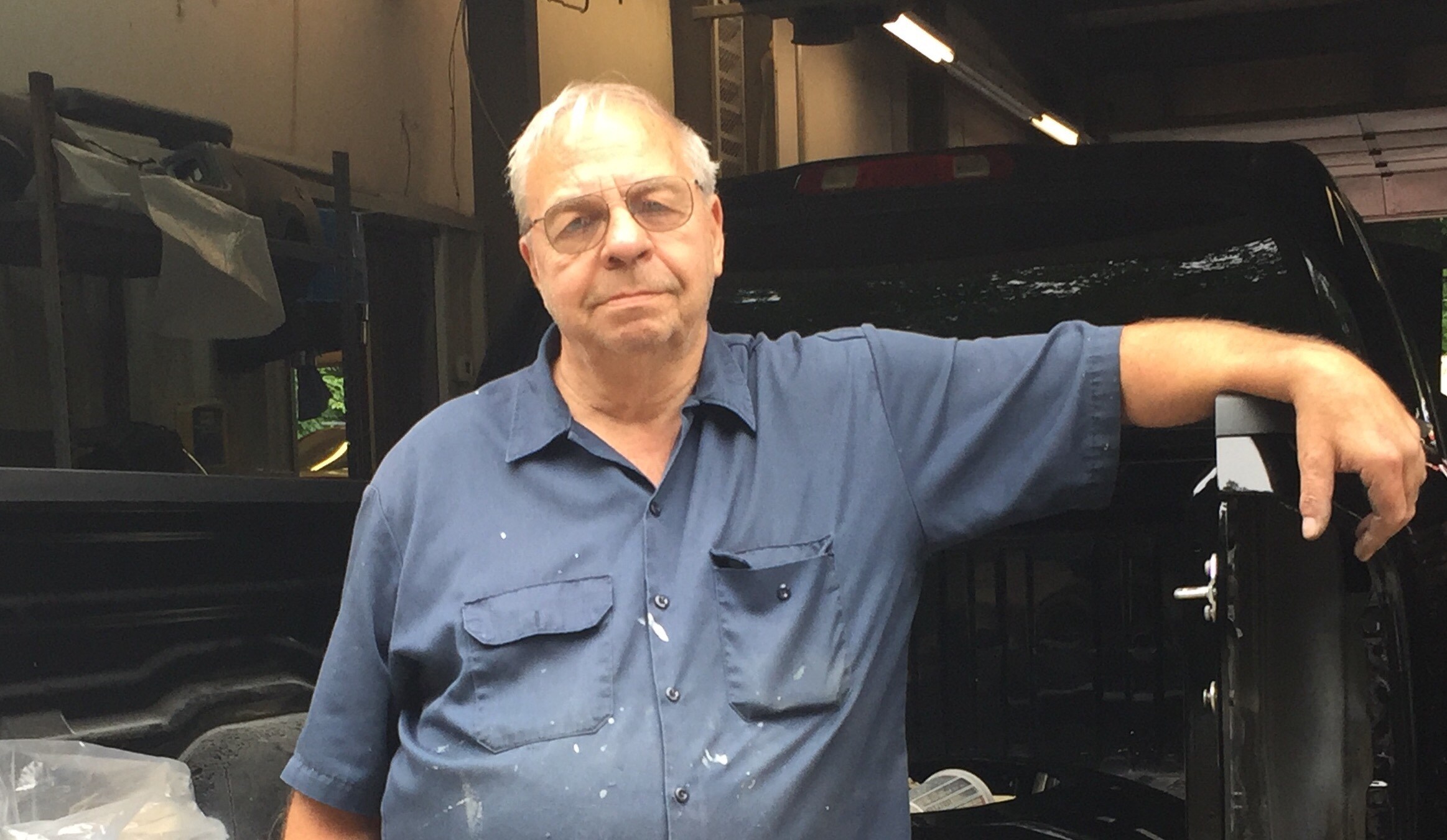 Andy Shaw Ford has been serving Sylva, Cullowhee, Dillsboro, Cherokee, and surrounding cities in North Carolina as well as parts of Georgia, Tennessee, and South Carolina for over 20 years. During that time there have been a great number of individuals who have made an impact on the business, and one of those great persons is Ken Foster.
Ken worked in the Andy Shaw Ford Collision Center for over fifteen years and did body work at a shop in Candler, NC prior to joining the Andy Shaw Ford Body Shop team in Sylva, NC. He specializes in auto body repair and both his hard work and passion for vehicles made him a huge asset to the Body Shop. Ken retired from Andy Shaw Ford several years ago to spend more time with his family and get some relaxation.
Several months ago, Danny Washburn, Body Shop Manager, gave Ken a call and asked if he could temporarily come out of retirement and work part time as a mentor to the newer auto body repair guys. He is currently giving guidance and much more up at the Body Shop, and the whole dealership is glad to have him back on board.
Ken Foster was born and raised in upstate New York, moved to Florida for a time, and eventually settled in western North Carolina. He has a love for the mountains and thought this place would be a good fit for him, and we are sure glad that he chose to make western North Carolina his home.
Ken's wisdom, work ethic, and charisma will help members of the Collision Center to improve their skills and achieve their full potential.